De Breguet 14 tweezits tweedekker ontstond in de zomer van 1916 op de tekentafel van de Breguetfabriek te Vélizy-Villacoublay.Het toestel werd geproduceerd van maart 1917 tot 1928 en vloog tot 1932 bij Aéronautique Militaire.
Hoewel de Bre.14 nogal lelijk was,was het een enorm praktisch en sterk vliegtuig.Zijn hoekige,met stof beklede vleugels waren gemaakt van aluminium,staal en hout,met ailerons aan beide boven- en ondervleugels.Het toestel had een stevig landingsgestel en een goed presterende Renault motor met een radiateur aan de voorzijde.De Bre.14 A.2 verkenningsversie was uitgerust met een camera,radio en rekken voor vier lichte bommen.Het was de eerste versie van betekenis en begon in de zomer van 1917 de verouderde Sopwith Strutter te vervangen.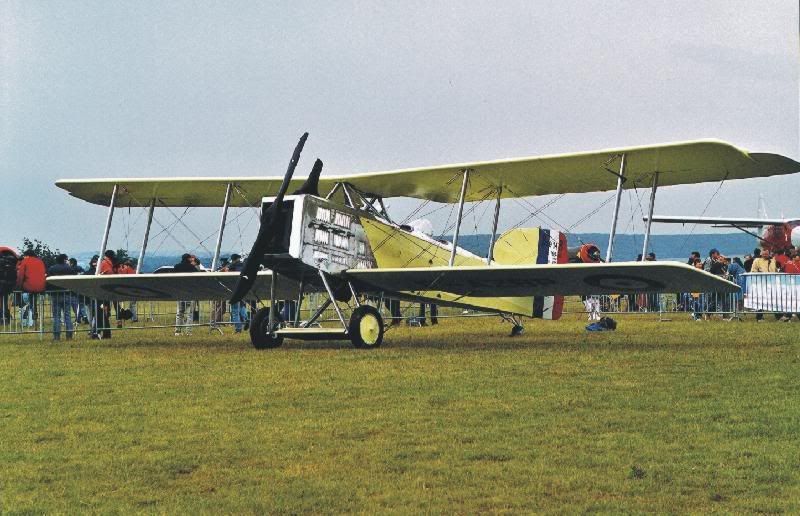 De Breguet 14 was,in B.2 vorm,een bruikbaar verkenningstoestel.Het ontwerp vloog voor de eerste maal als de AV Type XIV op 21 november 1916.
Verkenningsescadrilles.


De A.2 werd toegewezen aan een aantal bekende verkenningsescadrilles,waaronder het 11e,35e en 227e,alsook aan vele escadrilles die verbonden waren aan zware-artillerieregimenten van het Franse leger.De Bre.14 B.2 bommenwerpers maakten vele indrukwekkende formatieraids tot diep achter de Duitse linie.Toen de wapenstilstand uit november 1918 een einde maakte aan de vijandelijkheden,vlogen de Breguet 14 B.2's bij de vijftien escadrilles van de 1e Brigade de Bombardement.De Bre.14 A.2's deden dienst bij de twaalf dagverkenningsescadrilles en de negentien escadrilles van de Aviation des Corps d'Armées.De vijf onafhankelijke legerdivisies hadden elk een Bre.14 A.2 escadrille.een totaal van 27 Bre.14 A.2 escadrilles waren verbonden aan zware artillerieregimenten.
Andere oorlogsversies van het type waren de Bre.14 B.1 eenzits bommenwerper,die niet op grote schaal geproduceerd is,en het Bre.14S ambulancevliegtuig.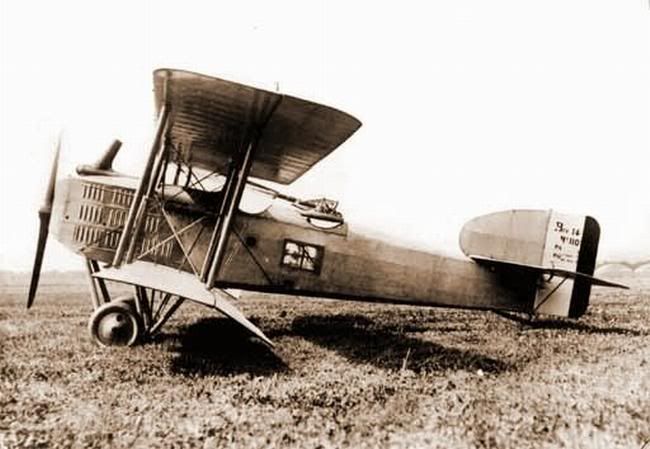 de Bre.14 was een wat plomp ontwerp,maar zijn gebrek aan aërodynamische schoonheid maakte hij ruimschoots goed door zijn betrouwbaarheid en veelzijdigheid.
Ambulancetoestel.


Eén Breguet 14 werd in 1917 experimenteel ingezet voor snelle evacuatie van gewonden net achter de frontlinie.In 1918 deden inmiddels vier Bre.14S ambulancetoestellen met twee brancards dienst aan het front bij Aisne.
De Breguet 14 vloog eind 1918 bij veertien escadrilles in Griekenland,Servië en het Midden-Oosten,maar vooral in het Franse overzeese rijk wist het toestel zich te onderscheiden in de periode tussen de twee wereldoorlogen.De versie die in de Franse koloniën werd gebruikt was de Breguet 14 TOE (Théatres des Operationss Extérieurs).

Specificatie.


Type:

Tweezits verkenningsvliegtuig.


Motor:

Een 300 pk (224 kW) Renault 12Fe lijnmotor.


Prestaties:

Maximumsnelheid:148 km/u ; Kruisplafond:6000 m ; Vliegduur:3 uur.


Gewicht:

Leeg:1030 kg ; Maximaal startgewicht:1565 kg.


Afmetingen:

Spanwijdte boven (originele ailerons);14,4 m,(gebalanceerde ailerons):14,9 m ; Onder:12,4 m of 13,7 m ; Lengte:8,9 m ; Hoogte:3,3 m ; Vleugeloppervlak:47,5 m² of 49,2 m².


Bewapening:

Een vast 7,7-mm Vickers machinegeweer aan bakboordzijde van de romp en twee 7,7-mm Lewis machinegeweren in cockpit van waarnemer ; Bommenlading van maximaal 40 kilo.